As pet owners, we all want to provide the best possible care for our furry friends. In the past, this meant making frequent trips to the vet clinic, sometimes for minor concerns or follow-ups. But with advances in technology, it is now possible to access veterinary services from the comfort of your own home. This is particularly helpful for busy pet owners who struggle to find the time to schedule appointments or for those living in remote areas.
The rise of online vet services has made veterinary care accessible for more pet owners than ever before. And in Singapore, pet lovers have access to a wide range of online vet services.
Pet Owners: Why Choose Online Vets?
For pet owners, the advantages of using online vets are numerous. The most significant is the convenience of being able to consult with a veterinary surgeon or other qualified professional from anywhere, at any time. This means pet owners no longer have to take time off work, juggle appointments or struggle with traffic to get to the vet clinic.
Online vets are also ideal for non-urgent cases, such as mild skin issues, mild gastroenteritis episodes, or behavioral issues. This is especially true for pet parents with elderly, sick, or anxious pets, who may find it difficult to cope with the stress of a vet clinic.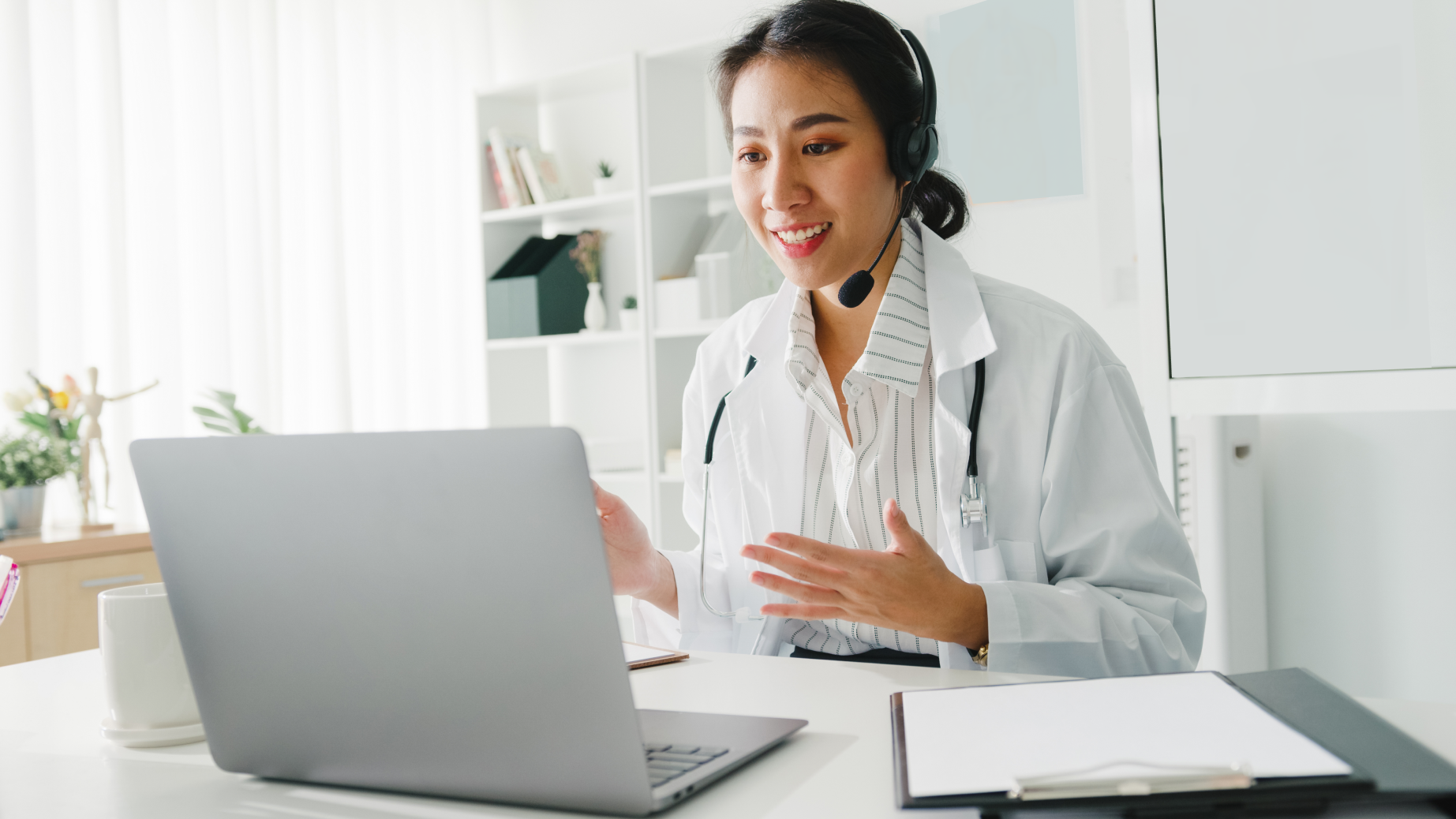 Vet Clinics: The Benefits of Online Vet Services
Online vet services are also beneficial to vet clinics. They allow veterinary practices to offer telehealth services to pet owners, providing remote consultations for minor ailments, follow-ups, and chronic medications. This also helps to free up valuable clinic space and allows for more patients to be seen on the same day, which is particularly important in emergency situations.
In addition, online vet services help clinics improve their services and increase the satisfaction of their clients. Clinics that provide online consultations can better assess a pet's symptoms or condition remotely, giving them a better understanding of the situation before the pet arrives for an appointment. This allows veterinary surgeons to provide better advice, diagnose problems more accurately, and prescribe the right veterinary medicine or treatment plan.
Amber Vet and Gaia Veterinary Centre are just a couple of the veterinary clinics in Singapore that offer online vet services via Pawlyclinic, providing top-notch veterinary care for pets in the comfort of their own homes.
Online Vet Services in Singapore
When it comes to online vet services, Pawlyclinic is a leading provider in Singapore. The company offers comprehensive veterinary services that include online vet consultations, physical examinations, and diagnostic tests. It's a one-stop-shop for pet owners, providing the convenience they need when choosing an online vet.
At Pawlyclinic, pet owners can consult with a veterinary surgeon at any time, from anywhere, via video call. The platform has many highly qualified pet professionals includes Dr. Rachel Tong, who specializes in exotic pets. They take pet owners' concerns seriously and offer timely, personalized advice based on the pet's condition.
Pet owners who sign up for a free account can easily track their pet's progress or manage prescription diets, which is especially useful for pets with chronic conditions.
FAQs on online vet Singapore
Can Online vets give antibiotics or prescribe medicine?
Yes, online vets can prescribe antibiotics and other medication to treat your pet's medical condition. The process usually involves a virtual consultation where the vet assesses your pet's condition remotely and then prescribes the appropriate medication. However, keep in mind that the vet may not be able to prescribe medication for certain conditions that require a physical examination or diagnostic tests.
Is a virtual vet worth it?
Virtual vets can be a convenient and effective option for pet owners who have non-urgent cases or mild medical issues that do not require a physical examination. Virtual consultations with a vet can save you time and money by allowing you to get professional advice from the comfort of your own home, rather than having to make a trip to the vet clinic. However, for more serious medical conditions or emergencies, a physical examination by a veterinarian may be necessary.
Are online vets cheaper?
Online vets may be more affordable than traditional vet clinics, as they typically have lower overhead costs and can offer more flexible pricing options. However, the cost of online vet services can vary depending on the provider, the type of consultation or service, and the severity of your pet's medical condition. It is important to compare the pricing and services offered by different online vet providers to find the best option for your needs and budget.
Conclusion
Overall, online vet services are ideal for pet owners who want to provide the best possible care for their pets in a convenient and cost-effective way. With the convenience of online vet services, pet owners can feel confident that they are providing the best care for their pets in a way that suits their busy lifestyles.