| Feature | Pawlyclinic | Zumvet |
| --- | --- | --- |
| Telemedicine Consultation | ✔️ | ✔️ |
| Medication Delivery | ✔️ | ✔️ |
| In-Clinic Referrals | ✔️ (Partnerships with clinics) | ❌ |
| Partnership with Vet Clinics | ✔️ | ❌ |
| Access to Veterinary Specialists | ✔️ (Through partnered clinics) | ❌ |
| Long-term Prescriptions | ✔️ | ✔️ |
| Pricing Transparency | ✔️ | ✔️ |
| Accessibility | High (Teleconsultation & In-clinic) | Moderate (Teleconsultation only) |
| Comprehensive Services | ✔️ (Teleconsultation & In-clinic) | ❌ (Teleconsultation only) |
| Vet Selection | ✔️ (Users can choose their vet) | ❌ |
| Teleconsultation Fee Offset | ✔️ (If attending in-clinic within 48 hours) | ❌ |
Introduction
With the growing demand for telemedicine services for pets in Singapore, pet owners have been searching for the most suitable and comprehensive platform to meet their pet's healthcare needs. Two prominent players in this field are Pawlyclinic and Zumvet, both offering a range of services to pet parents. In this blog, we will compare these two platforms to help pet owners make an informed decision when choosing the right telemedicine service for their pets.
Check out online vet Singapore
Telemedicine Services
Pawlyclinic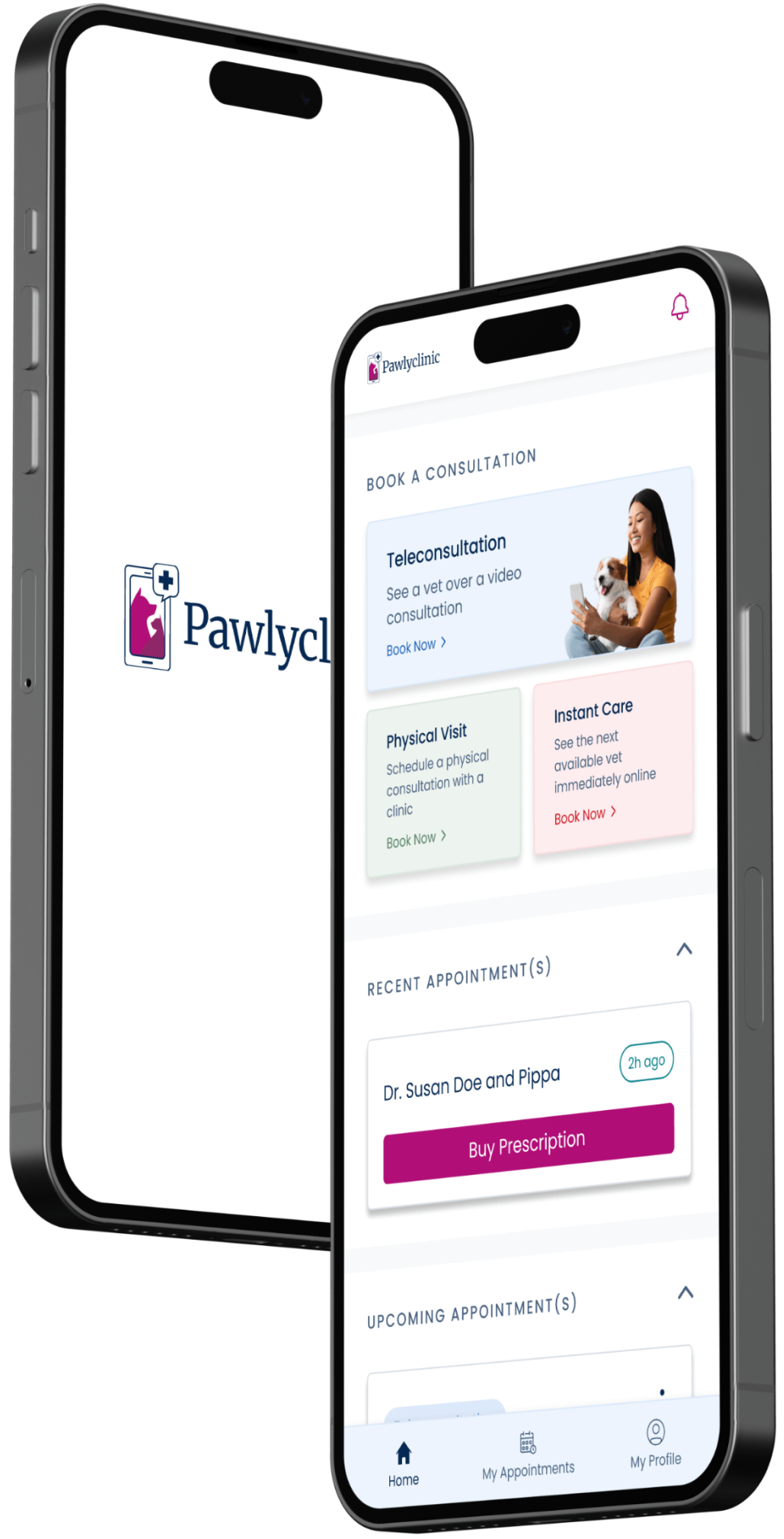 Pawlyclinic offers a one-stop platform for pet owners to access veterinary care through video consultations, allowing them to discuss their pet's symptoms and conditions with a professional vet without leaving their own home. This fuss-free service is especially beneficial for pet parents who have busy schedules or are unable to visit a vet clinic. Moreover, Pawlyclinic allows pet parents to manage their pets' medical records digitally, ensuring that all important health information is easily accessible and up-to-date.
Zumvet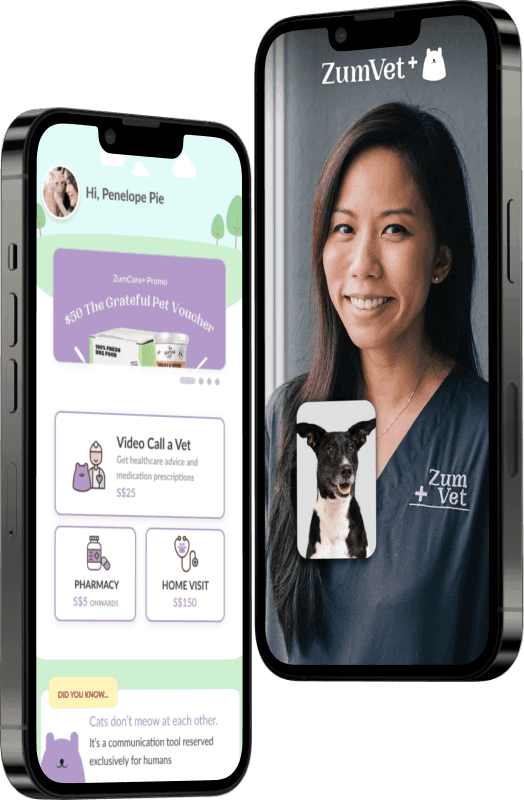 Zumvet, like Pawlyclinic, offers telemedicine services for pet owners, enabling them to connect with veterinary professionals through video calls. This platform focuses on providing convenience and quick access to veterinary care, ensuring that pet parents can consult with a vet about their pet's condition and receive professional advice without having to visit a physical clinic.
In-Clinic Care and Partnerships
Pawlyclinic
In addition to telemedicine services, Pawlyclinic has established partnerships with various vet clinics in Singapore, allowing pet owners to access in-clinic care when necessary. This means that if a vet determines that a pet requires a physical examination or treatment, pet parents can easily schedule an appointment with one of Pawlyclinic's partnered clinics, such as Gaia Veterinary Centre or Amber Vet. Moreover, Pawlyclinic allows users to select the vet they want to see, a feature not available in Zumvet. If a teleconsultation is not suitable, Pawlyclinic will offset the teleconsultation fee if customers attend the in-clinic referral within 48 hours. This collaboration ensures that pets receive comprehensive healthcare services, from teleconsultations to in-person visits.
Zumvet
Zumvet, on the other hand, focuses exclusively on telehealth services and medication delivery. Unlike Pawlyclinic, Zumvet does not provide in-clinic referrals or work directly with other clinics, nor does it allow users to choose their preferred vet. Their primary goal is to offer pet owners the convenience of teleconsultations and quick access to necessary medications without having to visit a physical clinic.
Medication and Prescription Services
Pawlyclinic
Pawlyclinic simplifies the process of obtaining medications for pets by offering an online pharmacy service. Once a vet has prescribed medication during a teleconsultation, pet owners can easily order the necessary medications through Pawlyclinic's platform. The platform also offers long-term prescriptions, making it convenient for pet parents to reorder medications for their pets with chronic conditions. Medications are delivered directly to the pet owner's doorstep, ensuring a hassle-free and timely delivery.
Zumvet
Zumvet, too, offers a medication delivery service. Following a teleconsultation, pet owners can order the prescribed medications through the platform and have them delivered to their home within a few hours. This service eliminates the need for pet parents to visit a physical pharmacy or clinic to collect their pet's medication.
Pricing and Accessibility
Pawlyclinic
Pawlyclinic aims to provide affordable and accessible veterinary care for pet owners in Singapore. The platform offers competitive consultation fees for telemedicine services and provides transparent pricing for medications and in-clinic care. By working closely with partnered clinics, Pawlyclinic ensures that pet parents can access quality veterinary care at a reasonable price.
Zumvet
Zumvet also offers competitive pricing for their telehealth services and medication delivery. The platform strives to make veterinary care more accessible for pet owners by offering affordable consultation fees and transparent pricing for prescribed medications.
Conclusion
In summary, both Pawlyclinic and Zumvet provide valuable telemedicine services for pet owners in Singapore. However, Pawlyclinic offers a more comprehensive range of services by partnering with established clinics to provide in-clinic care when necessary. This collaboration ensures that pet parents have access to a complete spectrum of veterinary care for their pets, from teleconsultations to physical examinations and treatments.
On the other hand, Zumvet focuses primarily on telehealth services and medication delivery, making it a suitable choice for pet owners who are mainly interested in the convenience of online consultations and medication delivery.
Ultimately, the choice between Pawlyclinic and Zumvet depends on the specific needs and preferences of pet parents. Both platforms offer valuable services aimed at making veterinary care more accessible, convenient, and affordable for pet owners in Singapore.